Two years ago, as they dug the first holes to plant their first vines, Angie and Ron Moore began their journey and their dream to create Moore Family Vineyards. One week before Thanksgiving 2022, their dream became a reality when they opened their tasting room in the old radio station building in Sweet Home Oregon.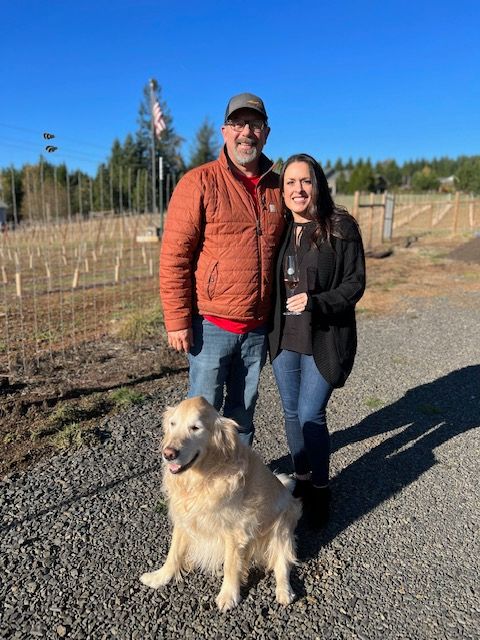 Much has changed since our first visit there. That visit was filled with hopes and dreams. https://winerywanderings.com/moore-family-vineyards-lets-start-at-the-very-beginning-thats-a-very-good-place-to-start/  This visit was filled with the realities of managing a tasting room and a variety of wines to taste and enjoy. We were so happy to be among the first guests to visit the cozy space and congratulate Ron and Angie on their accomplishments.
Moore Family Vineyards wines are an interesting collection of sparkling and still wines. With the holidays nearing, we were excited to try the Pomegranate Sparkling Rose. It is sweet without being too sweet and perfect for any celebration. We couldn't resist taking home a few bottles for our own holiday festivities!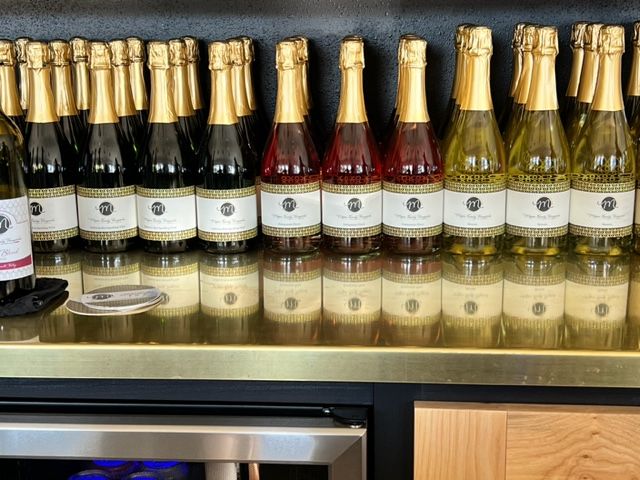 Ron and Angie are excited that their vineyard is now fully planted and their dreams are becoming a reality. We couldn't be more excited to watch this dream from its inception and hope that you will visit Moore Family Vineyards and be a part of the dream, too!
For more information and tasting room hours:
Phone:
541-818-0649 or
Email:
[email protected]