Visiting wineries and getting to know the people who make the magic happen is our passion and our pastime. When we are not working with clients to help them find their dream home, we are tasting wine. We have visited hundreds of wineries around the world and never tire of the adventure. We have learned many things in our travels and tastings. The greatest discovery is that people who make wine are happy. They love their work and love to talk about their work.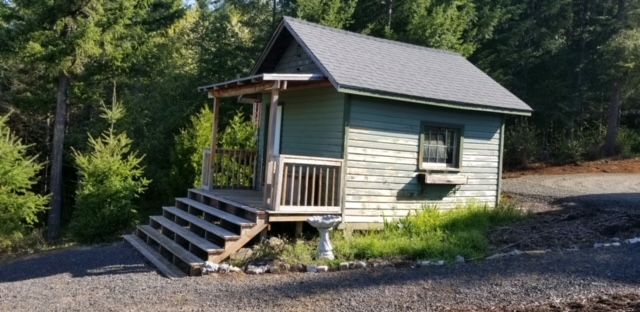 One summer evening at a wine event along the river, socially distanced with our pod, we met Ron and Angie Moore. We were introduced by Russ Hayworth, proprietor of Hayworth Vineyards. He was excited for us to meet because Ron and Angie were about to give birth to a vineyard, Moore Family Vineyards. Not a single vine had been planted, but planting was scheduled for later that month. Russ was providing them guidance because of his deep knowledge of soil and his own fairly recent experience starting a vineyard.
The property is in Sweet Home, Oregon on land originally owned by Ron's granddad. It was home to a Christmas tree farm for many years. Shortly after they married, Ron and Angie were sitting on the porch of the original homestead, having a date night with a bottle of wine, and began formulating their dream. Angie had been dreaming of vineyards since a 2018 trip to Italy with her mother. She described that trip as the "first place I visited that I didn't want to come home." Now the dream was taking shape.
They were scheduled to plant 700 Gamay Noir and Sauvignon Blanc seedlings on October 16. The land was ready, the rows were marked, and the plants were on their way. It was going to happen!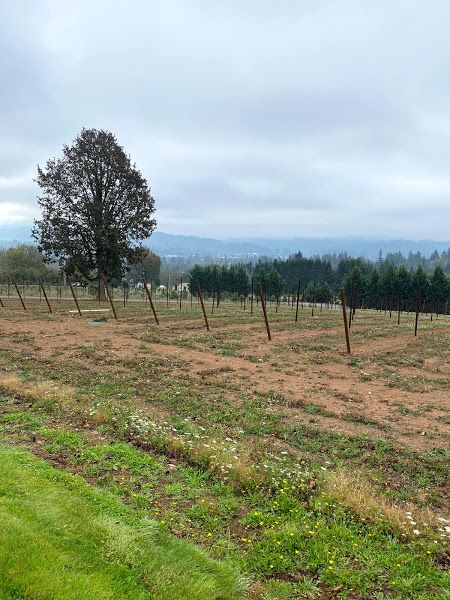 We visited Moore Family Vineyards before the planting to get a feel for the experience through their eyes. From their beautiful home, you could see the rows, the stakes, and the slope of the hill. You could see their dream in technicolor!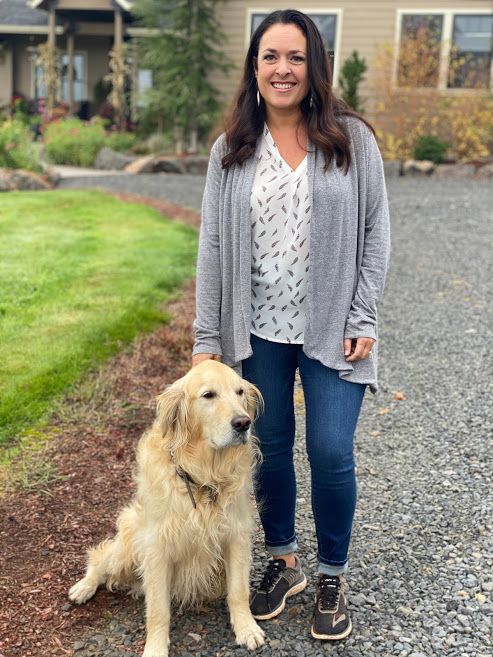 The Moore home is just lovely. It is filled with wine and laughter and love. Between them, Ron and Angie have seven children. You can imagine the energy! There's a wonderful vineyard dog, chickens and all the sensory experiences that go with living in the country. You can also see that original homestead house where the dream was born. It sits right behind the family home and still serves as a respite and a place where dreams come true.
At the bottom of the hill was an old building that formerly housed a local radio station, KFIR. The building is to become the winery's office and shop, overseen by a family friend who will call the building home. Not an interior wall was left standing. The entire building was being renovated to accommodate its new mission.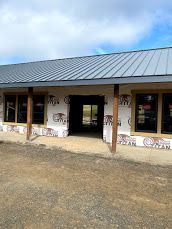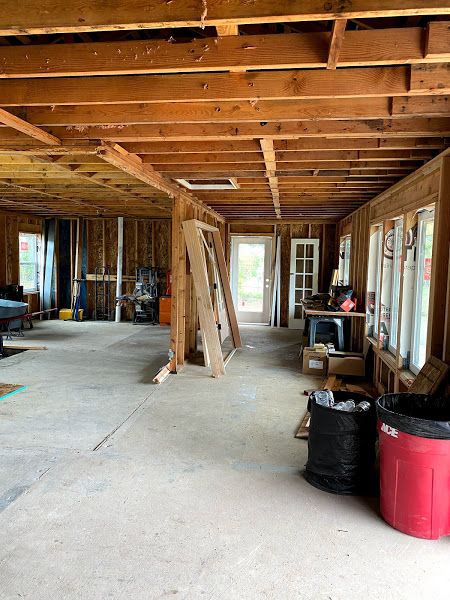 It isn't hard to see this couple's passion. Their home, their vineyard and their effort all add up to a dream, now we wait. We wait for the first show of growth on the vines, the first leaf, the first bud, the first grape to know what will happen next. It will be our pleasure to watch and share in their experience as Moore Family Vineyards becomes a reality in the Willamette Valley.