Each year, Neal and I reflect on the year as it ends and look forward to the new year. We did the same thing this year and recognized that it was a VERY DIFFERENT YEAR. We did some traveling, COVID style, we drank some wine, COVID style, and we had our most successful year yet in our Real Estate business.
One of the ways we reflect on the past is by scanning the year's photos. We use Google Photos to save all of our photos and share the files so that we can both view the photos that each of us takes in one file. It also helps with sorting and searching. If you haven't tried it, it is worth the minimal, if any, cost.
Here's a look back:
JANUARY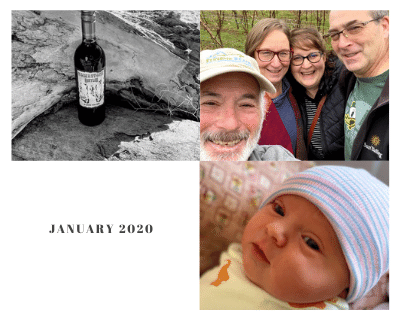 Baby Talia, our 7th grandchild and third granddaughter, was born on January 2. We made the road trip to Arizona to await her arrival and are thrilled to be part of her story.
Our trip home from Mesa included a stop at Joshua Tree National Park, a beautiful example of the grandeur of our country.
Finally, in January, we spent time with our pod. These folks are a reoccuring theme and we couldn't have made it through this year without them.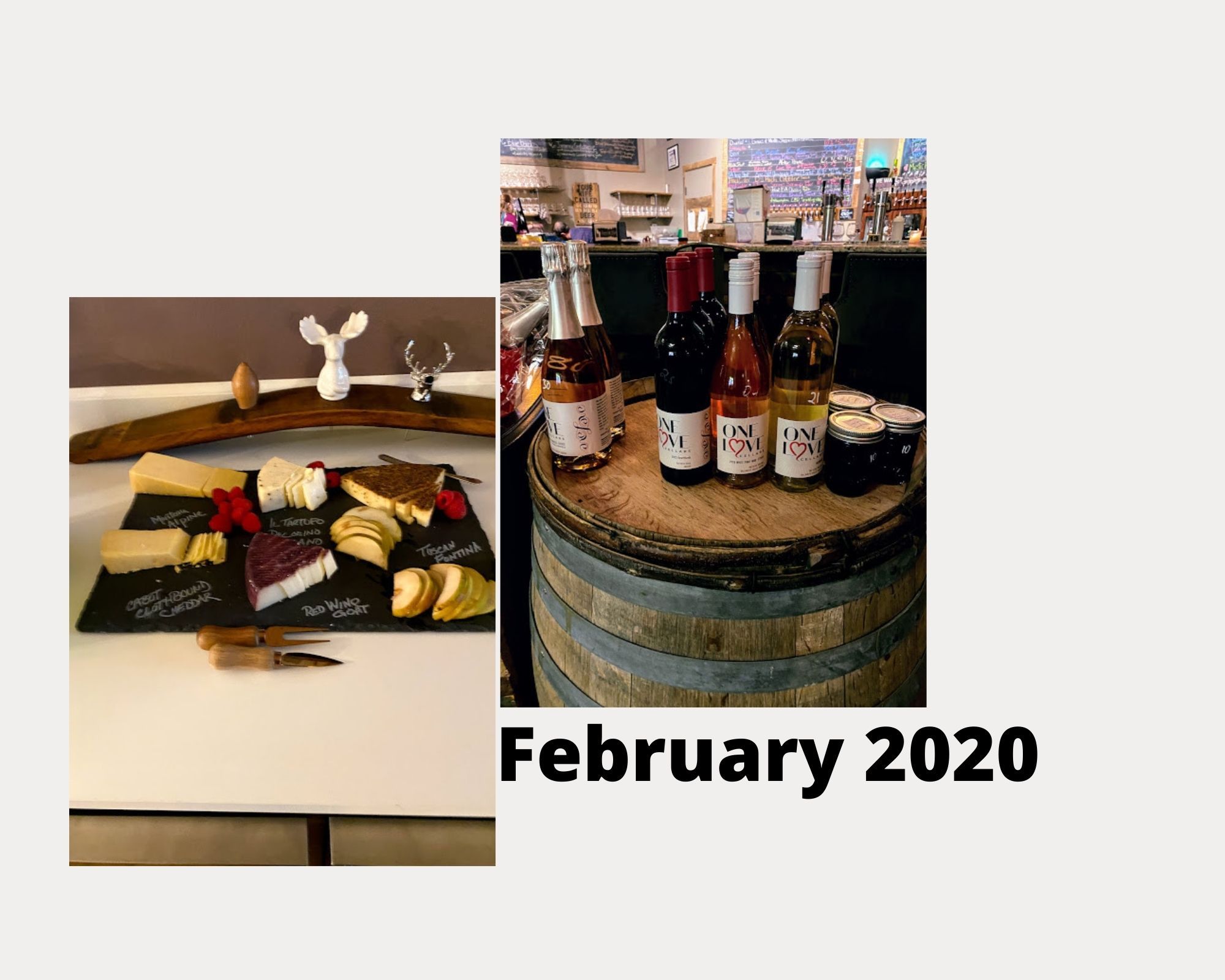 In February, we hosted an event to raise funds for the  the American Cancer Society, an organization very close to our hearts. The theme was the World's Best Cheese for the World's Best Cause and featured Rogue Creamery's "Best in the World" blue cheese along with One Love Cellars amazing wines. Thanks to our friend, Kate Taylor, for pouring for us that evening. We raised over $1000 for this important cause.
February also brought us Valentine's Day. We spent the evening in Salem with our pod friends, Mark and Deborah, at a wonderful dinner event where once again we got to enjoy One Love Cellars wine.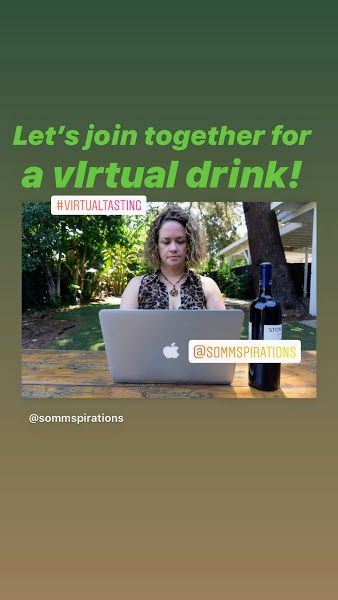 And then it was March and everything changed! We were no longer galavanting around from winery to winery or restaurant to restaurant. Our friend Brianne Cohen at Sommspirations took a quick pivot to find new ways to engage wine lovers in a safe and fun way and #VirtualVino was born. Together with folks around the country, we jumped onto Zoom (don't you wish you had bought stock in that little app?) and shared a glass of wine with new friends while we learned about wine tasting from our friend Brianne.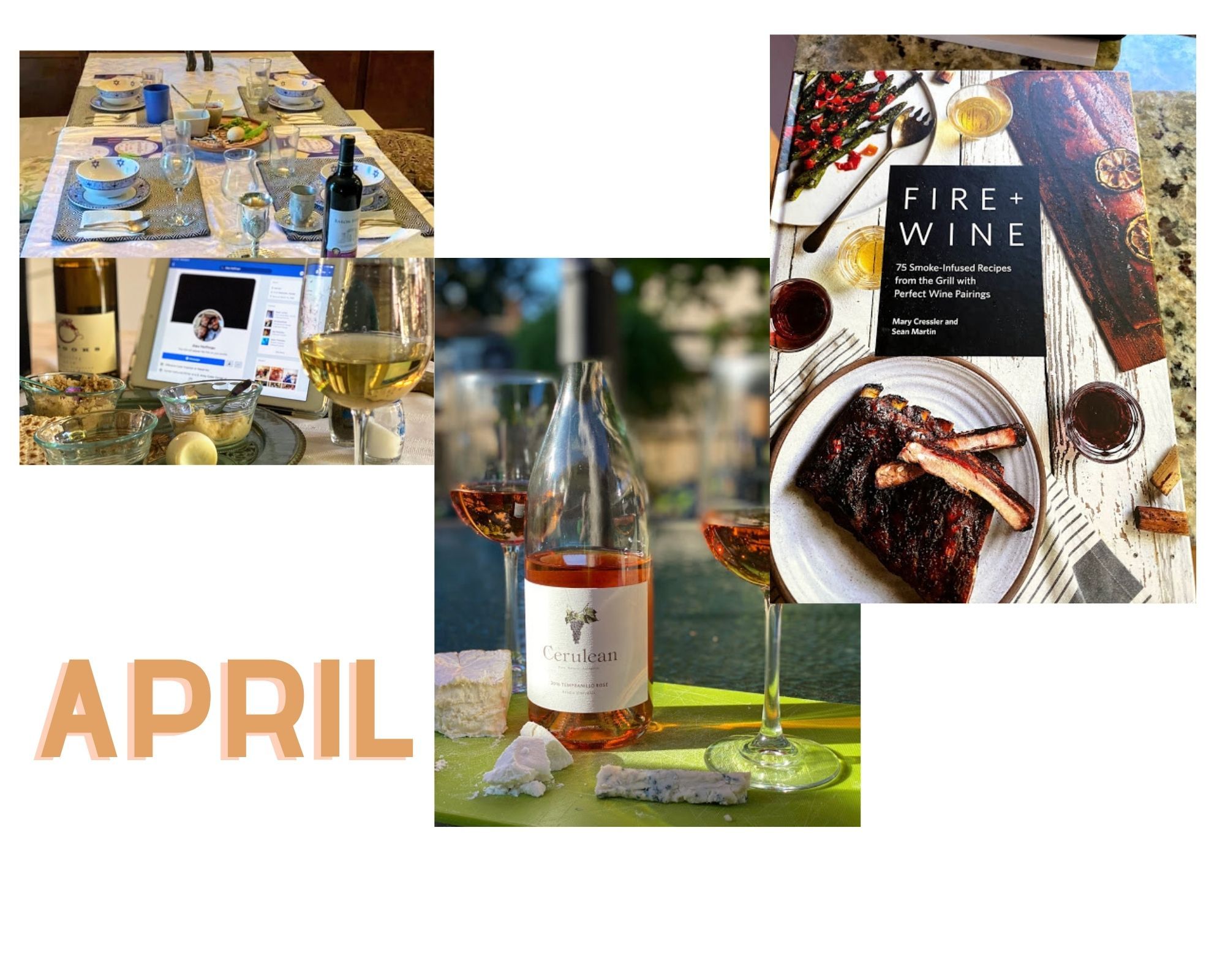 In April, we tried to find a new normal. This year, we celebrated Passover with our son and his family via Zoom (how many times will we mention Zoom when we look back on 2020?). It was so special to find a way across the miles to be together.
The weather finally allowed us to move out to our deck where we could at least get some fresh air and another touch of normal. While we were there, we began to try out new recipes from a brand new cookbook by our friends at Vindulge  This cookbook brings together two of our favorite things, wine and grilling!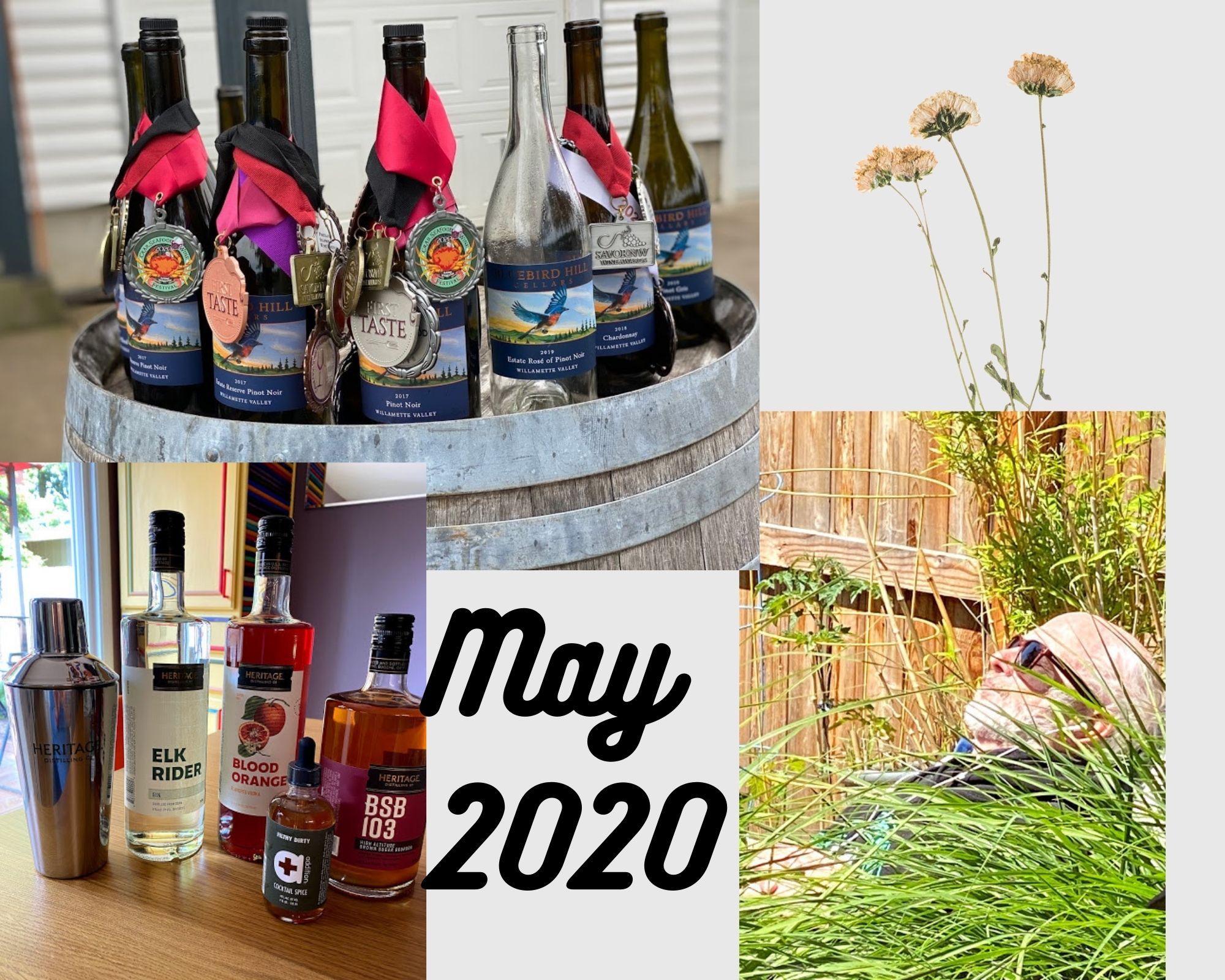 We began to hit "the hard stuff" in May. Enough is enough, we thought, let's try something new. With the guidance of the people at Heritage Distillery, we began to stock our bar with new and fun tastes. The brown sugar bourbon remains a favorite! We also began to see the sun more often, so much so that I caught Neal sleeping on the job!
May was also an award winning month for Bluebird Hill Cellars, their bottles proudly donning their medals. They continue to earn amazing reviews for each and every wine they produce.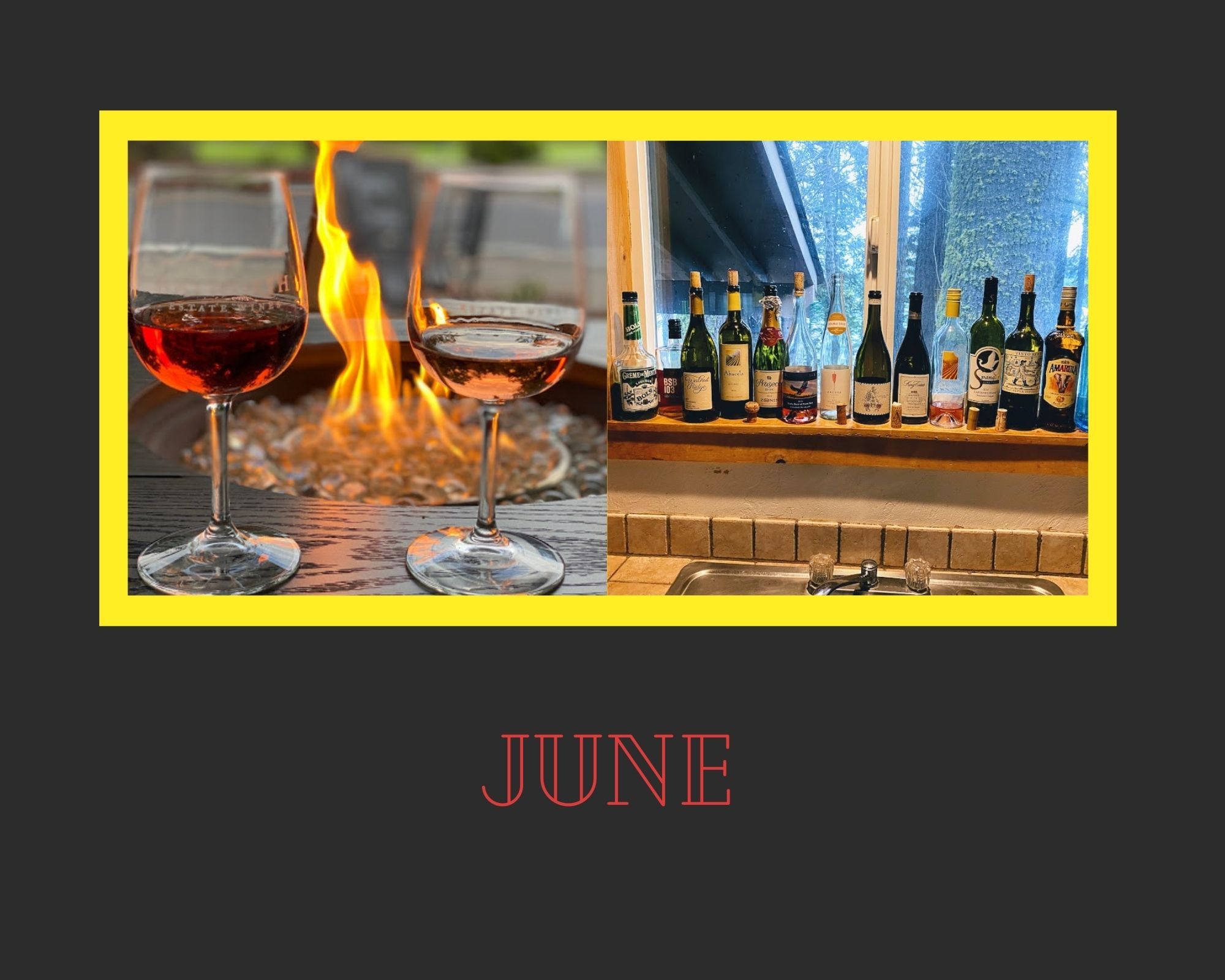 In June we joined our pod for a COVID safe weekend at Odell Lake. It was a beautiful opportunity to get away from home and remain safe. The windowsill was lined with the remnants of our efforts over the weekend.
The weather in Oregon is always unprcdictable, so much so that we were still lighting a fire on the deck in mid-June. It made for lovely evenings and lovelier photos!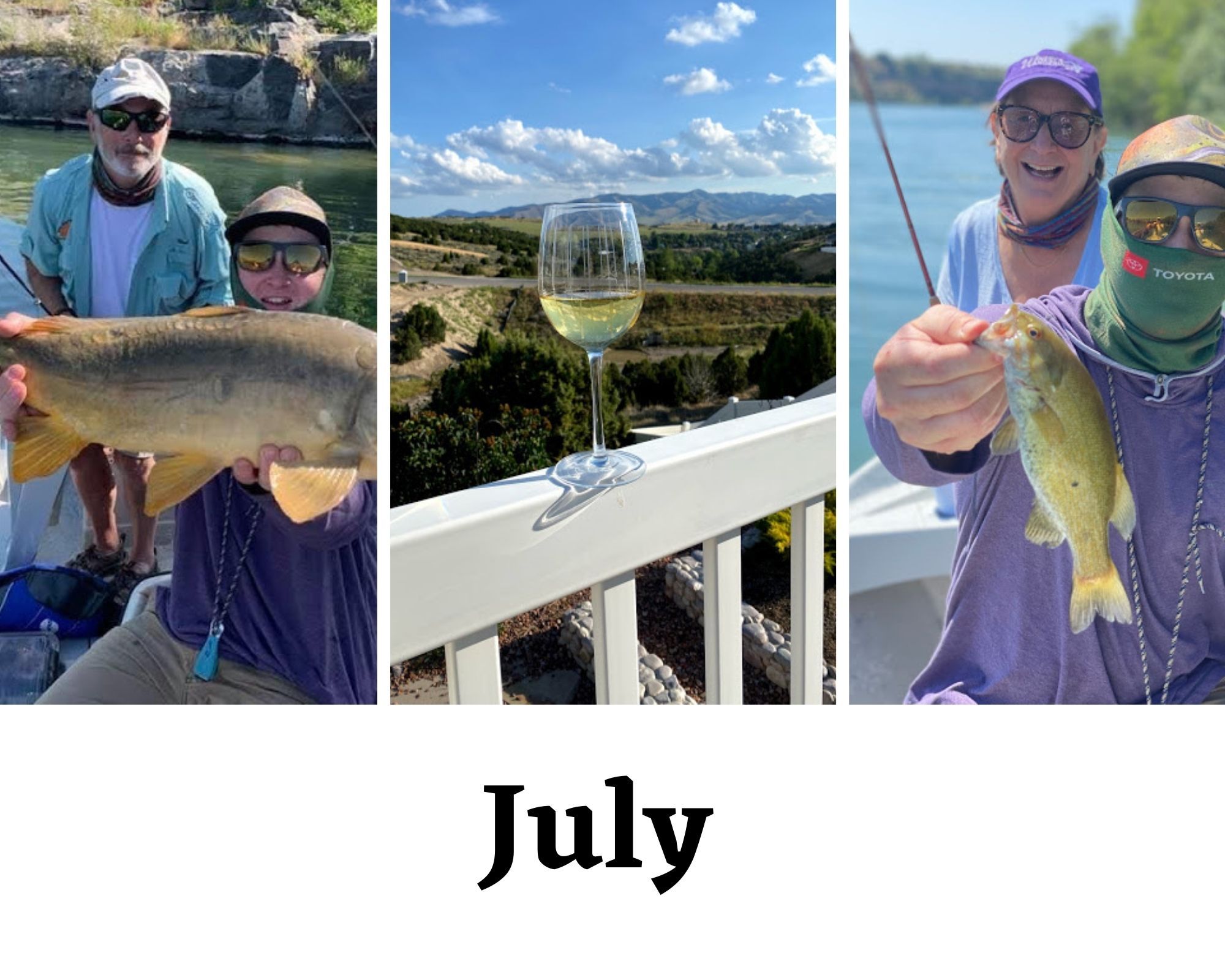 Fishing was on the agenda for July. We took a drive to Pocatello, Idaho to see our dear friend Jen and took in some fishing while we were there. We both caught trophy fish, Neal's trophy just happens to be bigger than mine. We also toasted to beautiful evenings and wonderful friendships on Jen's deck with wine, of course!
Another exciting thing that happened in July amid the chaos of COVID is that we decided to change Real Estate firms and join with a group of local brokers as part of ICON Real Estate Group. It has been an amazing decision for us and our clients!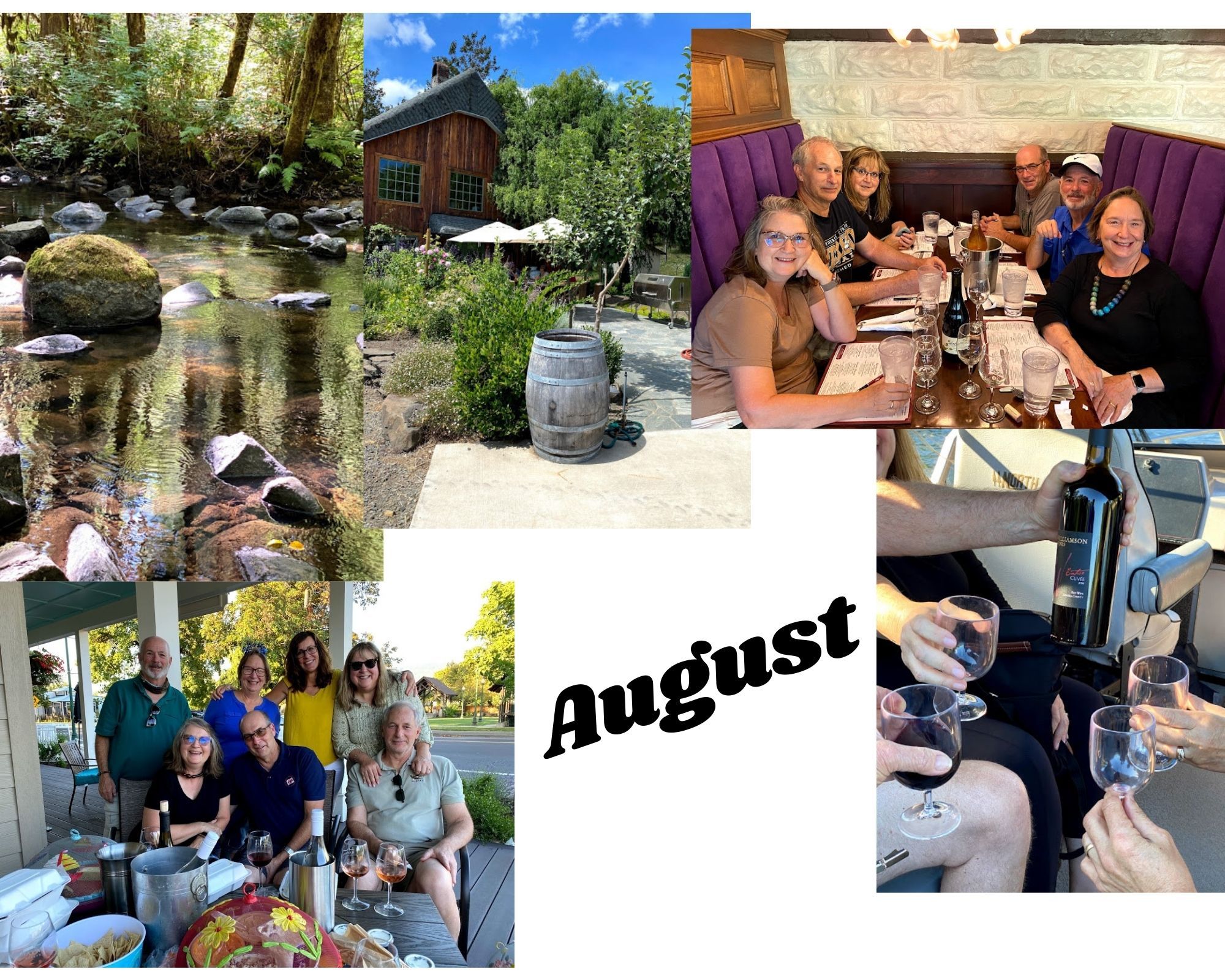 August is my birthday month. I wasn't sure what to expect but it turned out to be a glorious celebration thanks to our pod. Here we are, all together, first on an evening jet boat trip and then at our local tasting room porch for a birthday celebration. Hayworth Wine Bar continues to be a home base for our pod and safe outdoor gatherings in these crazy times.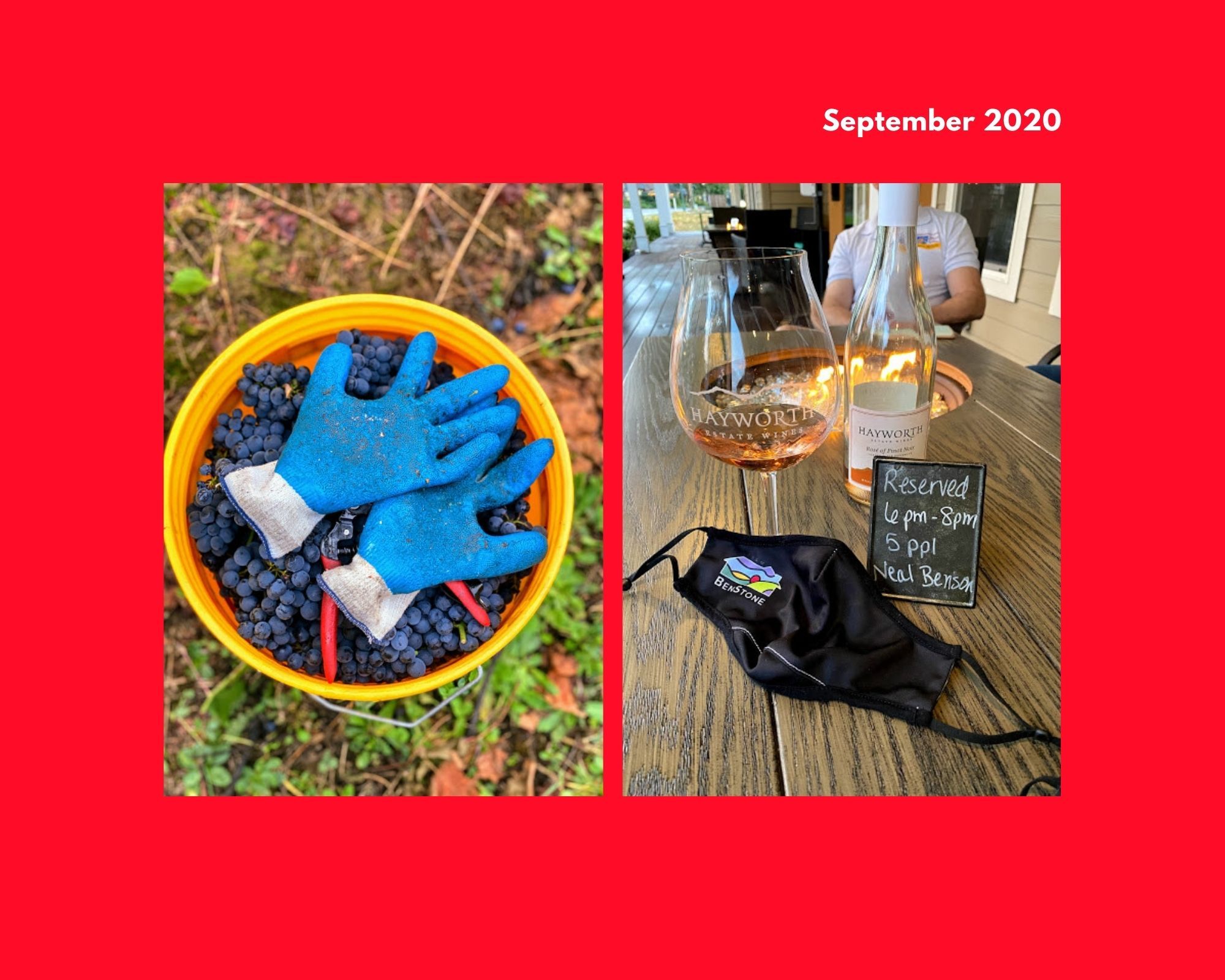 September is harvest month and harvest goes on with or without COVID. Neal jumped in to help at Bluebird Hill and discovered once again that this is not work for the faint hearted. The bending, stooping and picking can really do a number on your back.
At Hayworth Wine Bar, they have a table saved every Friday night. Masked and ready, we never miss a chance to connect with the pod.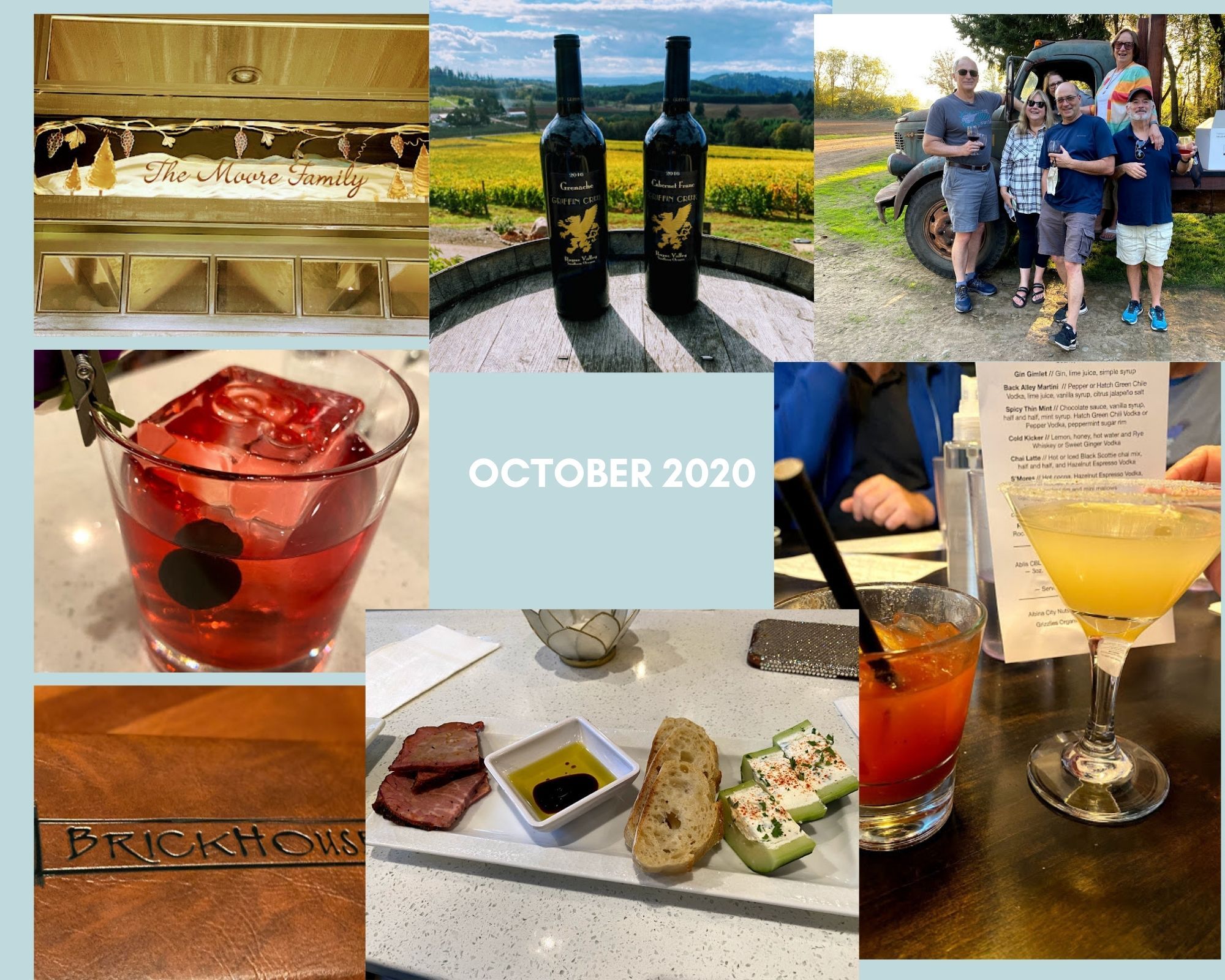 In October, we began to feel like there might be an end in sight to our isolation, wrong again! We were able to get away to Redmond for a weekend at Eagle Crest with the pod. The weekend included great golf, great food, and of course, great wine. Dinner at BrickHouse was unforgettable, we can't wait to eat there again. We also spent several evenings at Bartini Bistro, our local craft cocktail spot. Great outdoor seating and a terrific bartender make this a special place any evening.
We also learned about a brand new vineyard and got to spend some time visiting with the folks at Moore Family Vineyards as they planted their very first vines. On the other end of the spectrum was a visit to Willamette Valley Vineyards for always exceptional food and drink.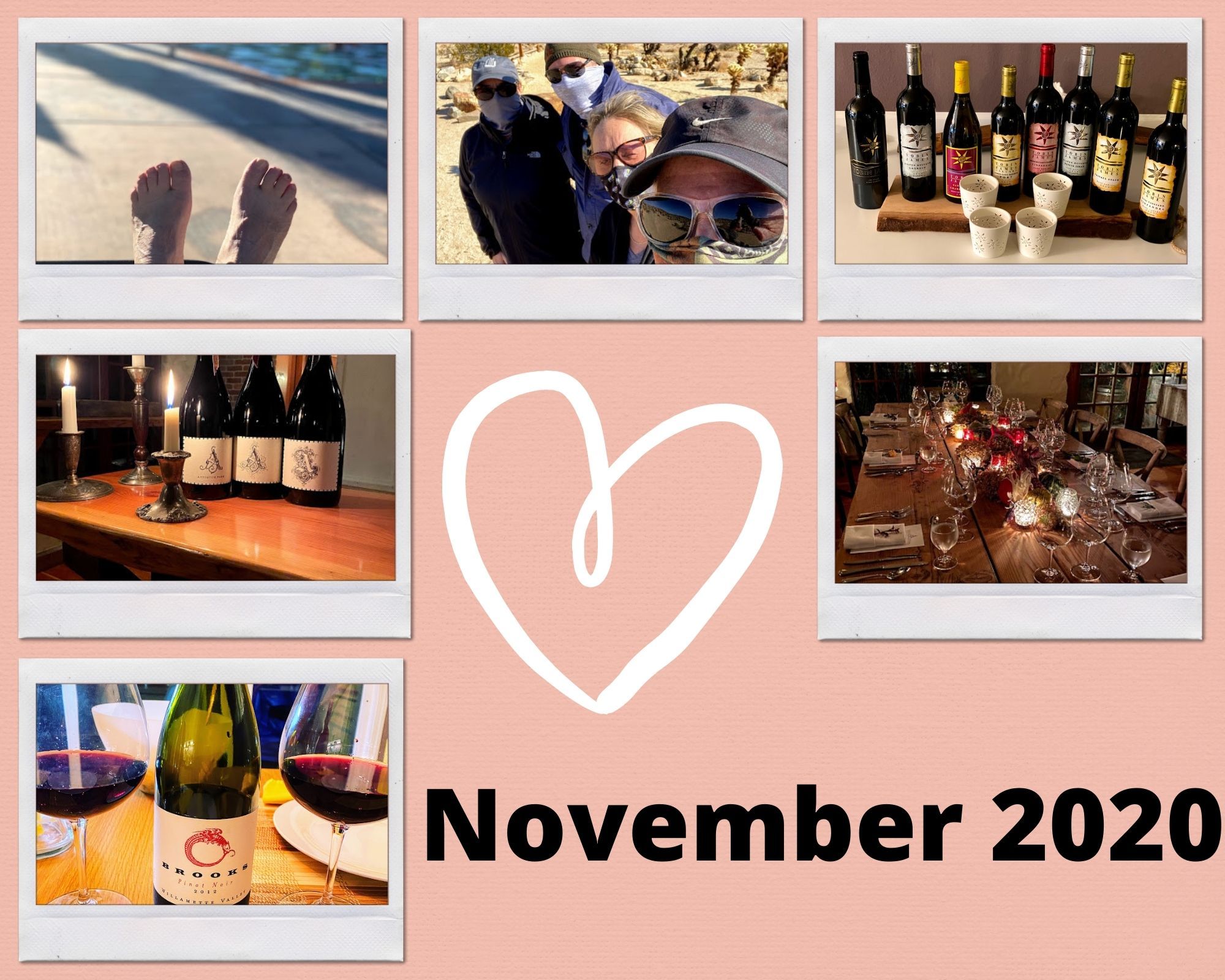 We celebrated Katherine's birthday at Antiquum Farm with an exceptional dinner and unforgettable wines. Thanksgiving brought us back to Zoom with a family dinner with our son and his family. We also took a quick, COVID safe trip to Palm Springs to spend a few days with our new travelling buddies, Craig and Denise. We had a trip to Mexico planned that got COVID-terrupted, so this was the next best thing. We again visited Joshua Tree National Park and enjoyed a momentary break from our new normal. November also brought us our Wine Club shipment from Tobin James. It's always a surprise to see what wines they are sharing and the special gift that is always included in the shipment. This time it was a set of votive candle holders, so pretty!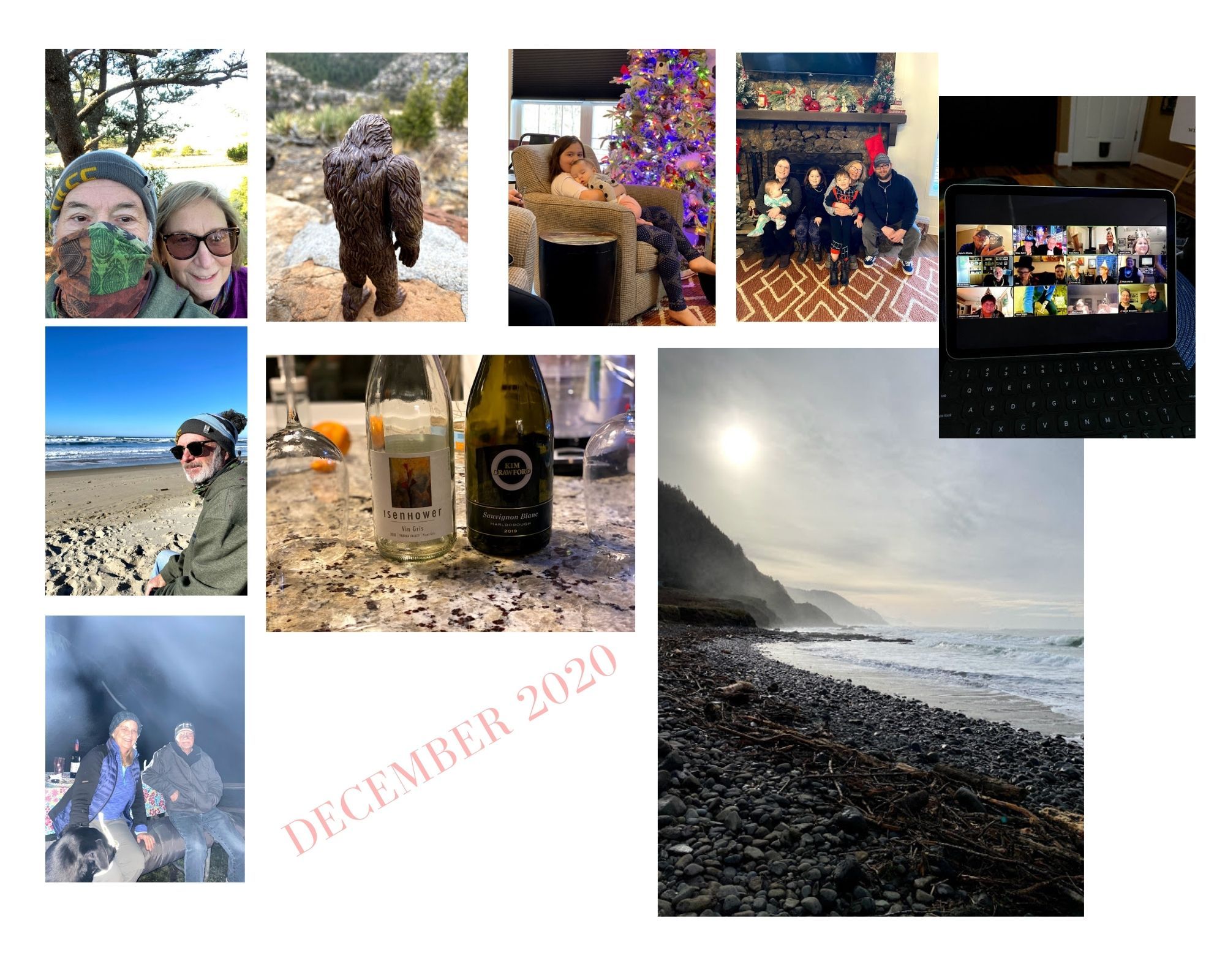 And finally, just as we began the year, we ended it with a road trip to Arizona, this time to a cabin in the woods where we could spend some time with our perfect grandchildren. Neal took the kids on a Big Foot hunt each day and we sat in front of the fireplace each evening. Nothing short of perfect!
We spent a few days at the coast in Florence OR between Christmas and New Year's, it's an eerie experience to see the streets so empty when they are usually so busy. Our friends Steve and Lisa were camping near our hotel, so we got to spend an evening around their camp fire eating an amazing dinner from Waterfront Depot.  It was so good, in fact, that we dined there  al fresco the following night. Wrapped in blankets near the heater, we had an absolutely lovely dinner.
Our typical New Years Eve includes snacks and wine in front of the TV. This year, thanks to the quick thinking of Bluebird Hill, we joined in a Zoom (there it is again) celebration that included dinner, noisemakers, hats and beads along with games and trivia to ring in the new year. It almost felt normal.
202o was a different year, alright, one we won't soon forget. It had its highlights and its lowlights, but all in all, we continue to be grateful for our health, our pod, our families and this amazing wandering life we have. Now onto 2021, vaccines, a peaceful transition of power in our government and TRAVEL!!!