It isn't often that we get to show off the Eugene and Lane County wine scene to hundreds of wine writers from around the country. Last week, we had just that opportunity and WE LOVED IT! Eugene and the surrounding area have so much to offer and wine writers are just the folks to tell our story.
For the first time in two years, the Wine Media Conference was held, here in Eugene, to show off the wineries of the Southern Willamette Valley. Some of us refer to the Wine Media Conference as "summer camp." We love being together, sharing wine, food, and fun with these folks.  In previous years, the conference was held in places like Lodi California, the Finger Lakes in New York and most recently in Australia. This year, it was extra special for us because it was in our hometown.
One of the highlights of every Wine Media Conference is the Friday night dinner excursion. In years past, these events have been nothing short of extraordinary. There have been five course meals in caves, six course meals in tasting rooms and other extravagant events. This year was a bit toned down, COVID kept us from that type of gathering. Instead, we had a more informal urban experience. The great news is we got to talk with winemakers and winery owners in a more casual setting.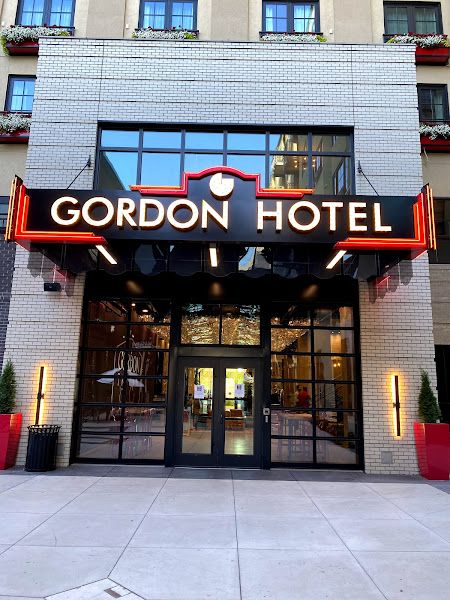 The host for the evening was the Gordon Hotel, a gorgeous new space in downtown Eugene. The Gordon is everything an urban wine hub should be, classically designed but quintessentially Eugene. When you enter the lobby, you find a light installation that could be crystal, but instead it is hundreds of Mason jars hanging at different heights to give off the most interesting light.  Just outside the Gordon is the Alley. The Alley is filled with small, very small, boutiques and shops. Among the shops are wineries and eateries. You can get a glass of wine or an ice cream cone and enjoy watching people go by in this lovely setting.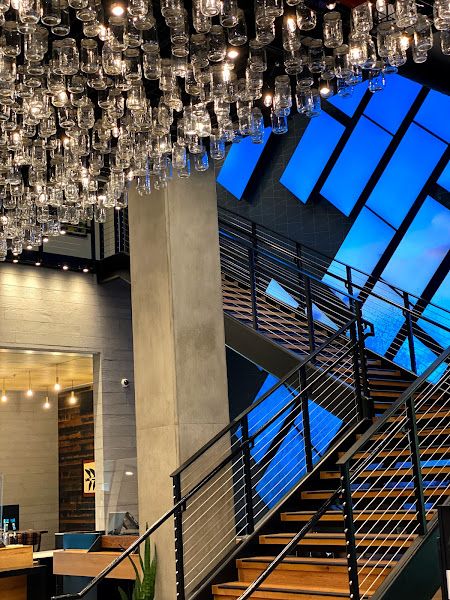 We were invited to the ballroom of the hotel where a beautiful charcuterie board greeted us along with five of our favorite wineries. This was such a great opportunity to talk to the folks behind the bottles in a casual setting. The highlighted wineries were King Estate, J Scott Cellars, Brigadoon Winery, Iris Vineyards and Bennett Winery. Each winery poured some of their best bottles and these wine writers were happy to experience them.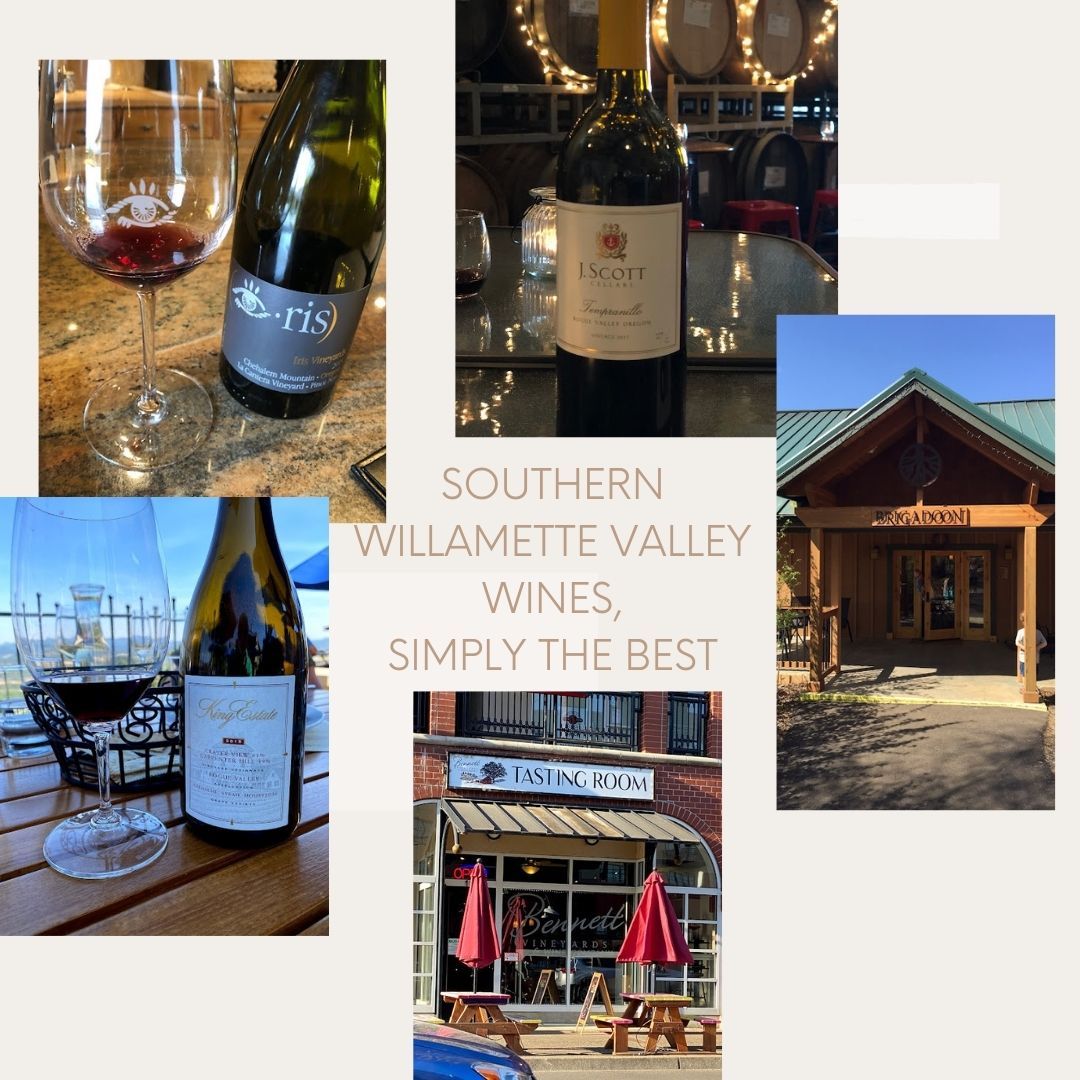 From the balcony of the ballroom, you could get a great view of the city below. It was a beautiful evening, and the alley and 5thStreet Market were alive with activity. Following our conference event, many of the participants fanned out to surrounding tasting rooms and restaurants to experience Eugene's newest hotspot on their own.
We were so excited to show off our wonderful community and watch conference participants begin to learn about what makes Eugene a great city and a wonderful place for us to call home.